Cyberlab reviews products based solely on our testing criteria and not by payments from vendors. We don't accept paid reviews, paid articles or payment for higher placement. If you buy through our links we may earn a commission which helps support our work. Review Ethics
In the era of growing technology, our reliance on computers for work, education, gaming, and personal use is more pronounced than ever. Consequently, the smooth operation and longevity of these machines are vital. Like any other tool, they require regular upkeep to perform at their peak and prolong their lifespan.
Though essential, computer maintenance can be complex and time-consuming, particularly for those without technical know-how. Enter the role of PC maintenance software. These invaluable tools automate many maintenance tasks, from basic cleanup operations to advanced system optimization, keeping your machine running smoothly and efficiently.
Understanding PC Maintenance
Computer maintenance is crucial for ensuring peak performance and longevity. Much like regular service checks for a vehicle, without consistent maintenance, a computer system can slow down, become susceptible to viruses, crash frequently, and even lead to severe data loss. Key maintenance tasks include:
Updating software and hardware drivers.
Cleaning up disk space.
Running antivirus checks.
Optimizing system settings for better performance.
With regular upkeep, PCs can become more organized with necessary files, outdated software, fragmented data, and hidden malware. These can lead to slowdowns and vulnerabilities. Therefore, understanding and implementing regular maintenance checks is vital. This enhances overall system performance, mitigates potential threats, and ensures a secure and efficient computing environment.
The Role of PC Maintenance Software
PC maintenance software plays a critical role in streamlining and automating the maintenance process, sparing users the headache of technical intricacies and time-consuming tasks. They typically boast a wide range of features, such as:
System cleanup tools
Disk defragmentation tools
Antivirus modules
Driver updaters
These tools collaborate to keep your PC in top shape, ensuring optimal performance. Additionally, most of these software offers the convenience of regular automated scans, real-time system monitoring, and periodic updates, ensuring early detection and resolution of potential issues.
Choosing the Right PC Maintenance Software
Choosing the right PC maintenance software depends on several factors:
Comprehensive Features: Look for a balanced suite of tools catering to all PC maintenance aspects. This includes system cleanup, disk defragmentation, antivirus protection, and driver updates.
User-friendliness: A well-designed, intuitive interface makes it easy for users to navigate and use the software effectively, regardless of their technical proficiency.
Customer Support: Reliable customer support can be invaluable when encountering difficulties or uncertainties.
Pricing: Consider software that balances cost and functionality effectively, providing the best value for your investment.
Top PC Maintenance Software You Need To Know In 2023
Let's dive into reviews of the top PC maintenance software available today:
1. SypZooka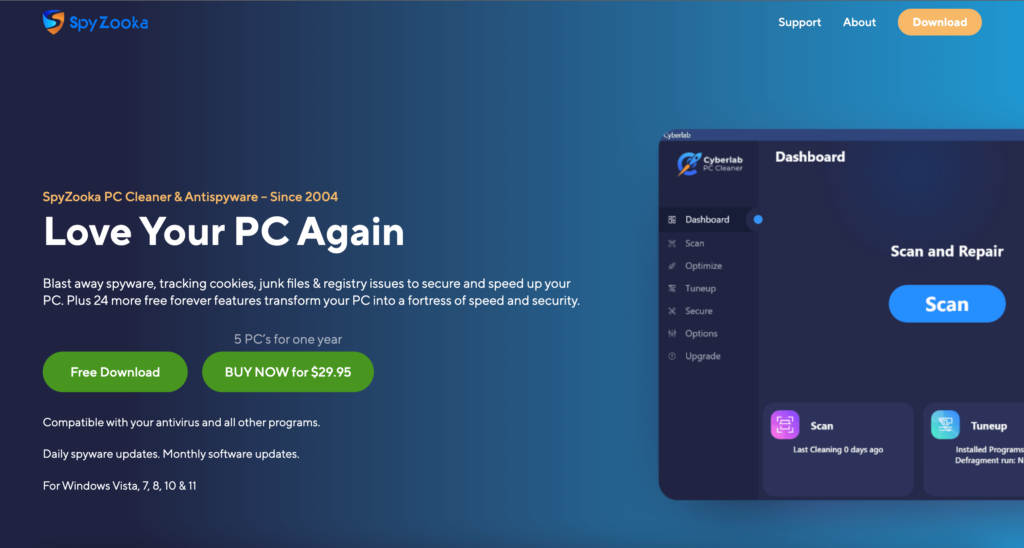 Taking the top spot as an outstanding maintenance software solution in the market, SpyZooka has been crafted meticulously to tackle a broad spectrum of computer issues, enhancing both maintenance and security. With a comprehensive range of features tucked within a user-friendly interface, it's the go-to choice for users across the technical expertise spectrum.
Key Features:
Spyware Cleaner: Offering robust security, the Spyware Cleaner eliminates threats and ensures a secure computing environment, thus, fortifying your PC's defense against malicious software.
Registry Cleaner & Defragment: This feature streamlines your PC's registry, effectively cleaning and optimizing it for a performance boost.
Windows and Browser Optimizer: SpyZooka enhances your browsing speed and optimizes overall PC performance, ensuring a smoother user experience.
During testing, SpyZooka effectively scrubbed the hard drive of junk files, optimized Windows settings, and removed tracking cookies, thereby protecting online privacy. Coupled with daily spyware updates and dedicated customer support, SpyZooka undeniably asserts itself as a top-tier choice for computer performance maintenance and optimization.
2. CCleaner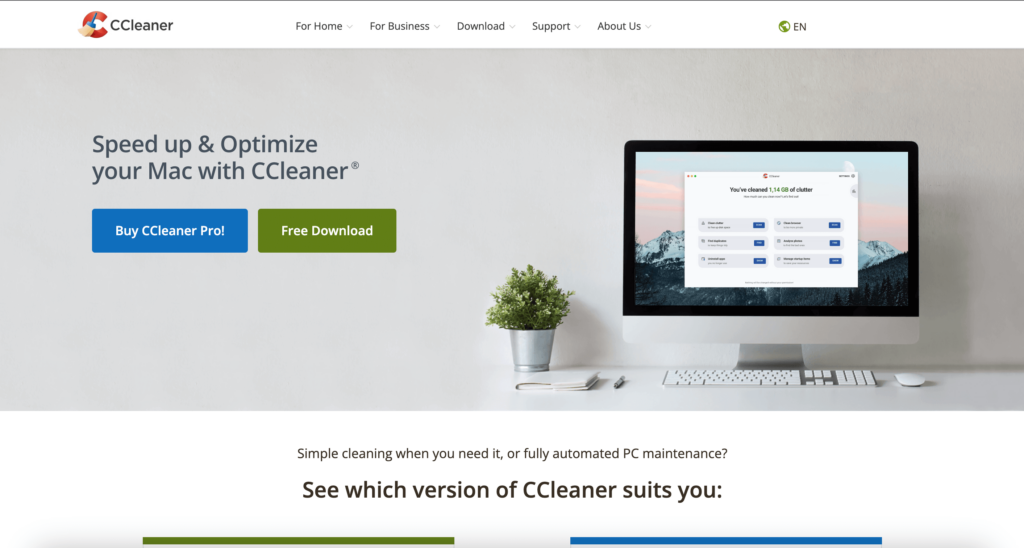 A well-known name in the PC maintenance sector, CCleaner excels in user-friendliness and effectiveness. The software shines in system cleanup tasks, swiftly identifying and eliminating unnecessary files that eat up disk space.
Key Features:
Registry Cleaner Tool: Fixes broken or unused files, boosting your PC's overall performance.
Browser Cleanup Feature: Manages browser history and cookies to save storage space and enhance online privacy.
However, the basic version offers only fundamental cleanup features. Advanced features like real-time monitoring, scheduled cleaning, and premium support require an upgrade to the premium version. Some users have expressed concerns about the software's data collection practices. Despite these concerns, CCleaner remains a strong choice for a user-friendly and efficient system cleanup tool.
3. Glary Utilities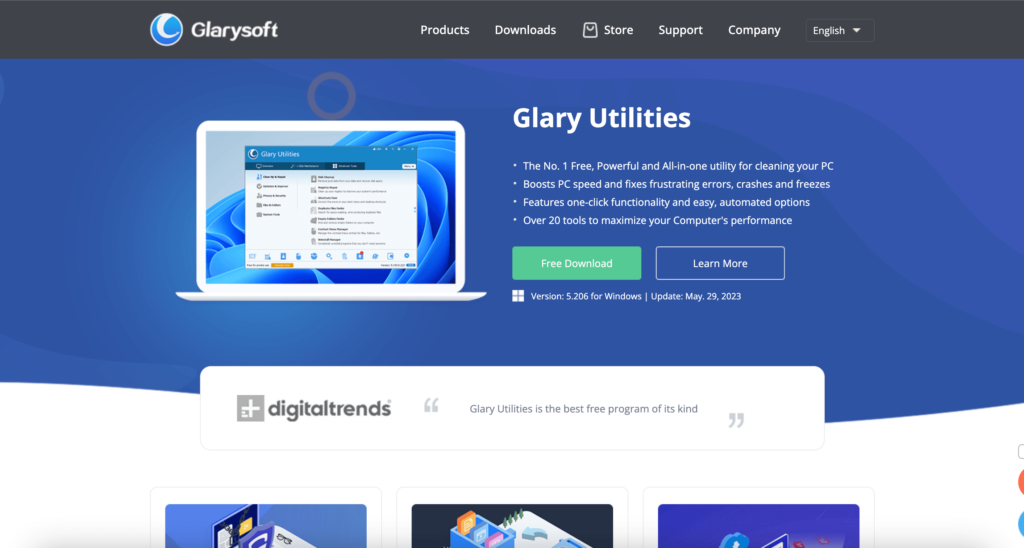 A comprehensive suite of system optimization tools, Glary Utilities is designed to clean your system, fix registry errors, enhance internet speed, and safeguard confidential files.
Key Feature:
One-Click Maintenance: Scans for potential issues and resolves them with a single click, making it incredibly user-friendly.
The downside? The interface might seem slightly complex for less tech-savvy users, and some features, like the malware remover, could overlap with standalone antivirus software. But don't let this deter you. Glary Utilities is a top choice for users seeking an all-in-one system optimization tool focusing on usability and convenience.
4. IObit Advanced SystemCare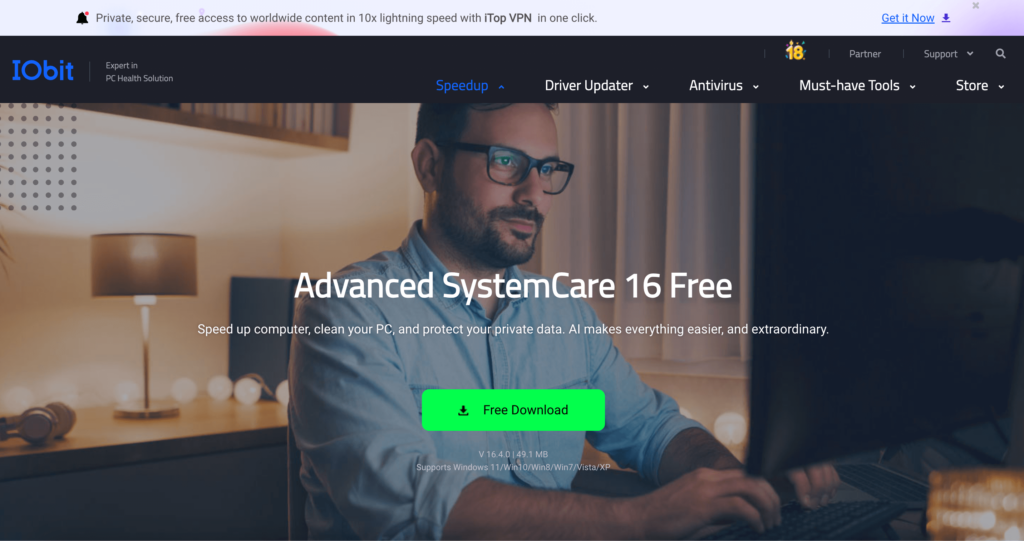 Offering a feature-rich suite, IObit Advanced SystemCare delivers comprehensive system optimization and security. It's designed to clean junk files, enhance startup speed, optimize browser settings, and monitor your PC's real-time condition.
Key Feature:
Integrated Antivirus: Offers real-time protection, safeguarding your PC from malware, spyware, and other threats.
While it's a great tool, it has its drawbacks. Some users may need help finding the aggressive advertising strategy and cluttered interface appealing, and many advanced features are only available in the Pro version. Despite these potential drawbacks, IObit Advanced SystemCare is a solid choice for comprehensive system maintenance solutions.
5. AVG PC TuneUp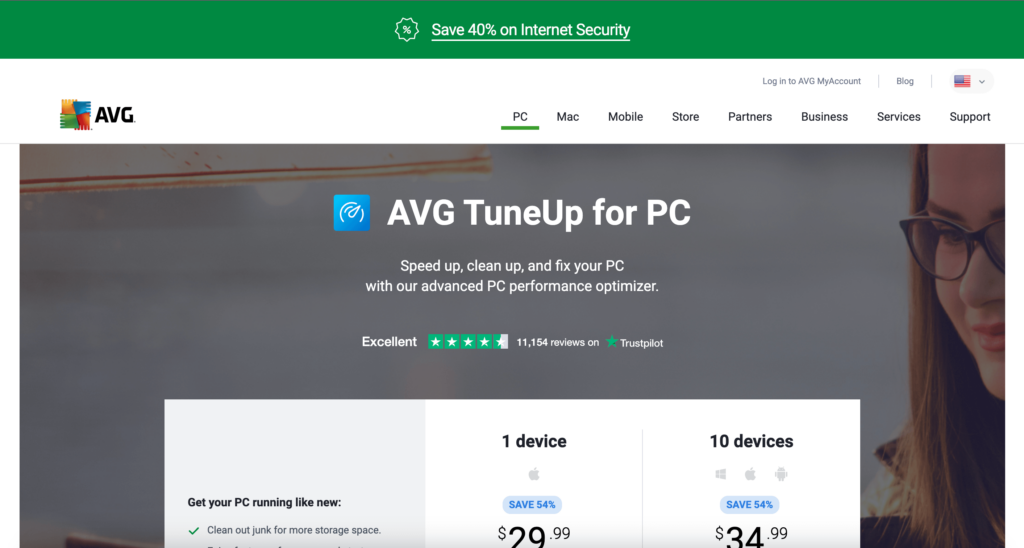 As a strong contender in the PC maintenance software market, AVG PC TuneUp offers robust features for system optimization.
Key Feature:
Sleep Mode Technology: Puts background programs to sleep, freeing up resources for a smoother computing experience.
One of AVG PC TuneUp's strengths is its well-designed, intuitive interface. However, its scanning process can be slower than similar software, and some features may overlap with standalone antivirus software. It's ideal for novice users who value user-friendliness and require an efficient tool for boosting PC performance.
6. Norton Utilities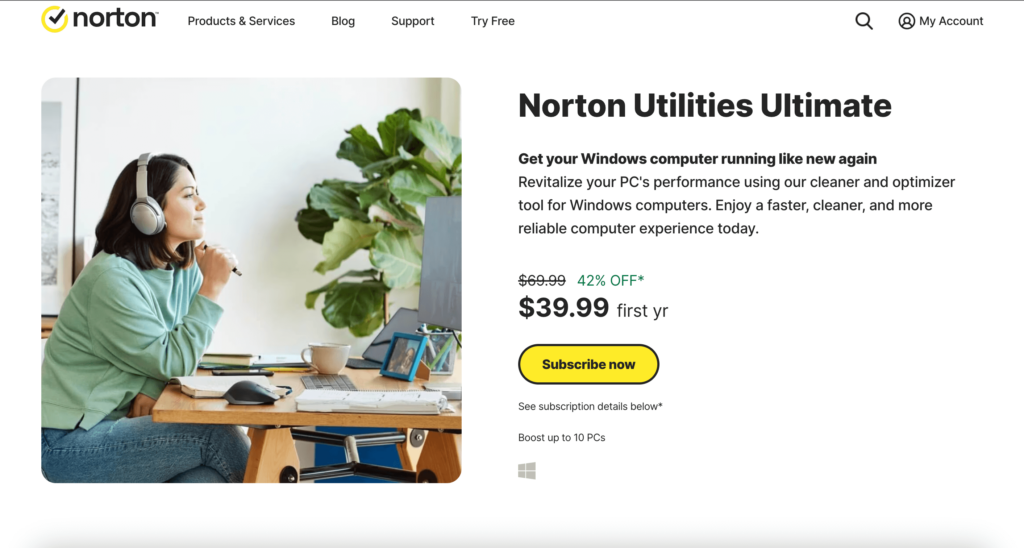 Coming from a reputable cybersecurity brand, Norton Utilities provides high-quality PC maintenance software.
Key Feature:
Speed Disk Tool: Defragments the hard drive, improving system speed.
A significant drawback is the need for a free version, but its premium offerings are comprehensive and reliable, making it a reliable tool for system optimization. Norton Utilities is the ideal choice for users who value quality and reliability.
The Impact of Regular PC Maintenance
Regular PC maintenance offers numerous benefits:
Enhanced Performance: By clearing unnecessary files, optimizing system settings, and maintaining up-to-date software, maintenance software ensures your PC runs smoothly and quickly, boosting efficiency and productivity.
Increased Security: Regular antivirus scans and patches help prevent potential cyber threats, which is crucial in today's digital age.
Extended Lifespan: Regular maintenance helps extend the lifespan of your PC, providing excellent value for your initial investment.
Pro Tips for Maximizing the Use of PC Maintenance Software
Regular Updates: Regularly update your PC maintenance software to benefit from the latest features and improvements.
Scheduled Scans: Schedule regular scans—weekly or bi-weekly—to keep your system in shape.
Review Scan Results: Most software provides detailed reports of the issues found and actions taken. Understanding these can help you recognize potential problems with your system.
Conclusion
In conclusion, PC maintenance software ensures your computer runs smoothly, securely, and efficiently. By automating various maintenance tasks, these tools save you time and help you avoid potential computer issues. But remember, the software is only as good as how you use it. Regular updates, scheduled scans, and understanding the reports generated by the software are vital to maximizing their benefits. By choosing the right software and using it wisely, you can not only extend the life of your PC but also enhance your computing experience. Happy computing!